Zoophobia is an upcoming series of standalone-shorts created by Vivienne Medrano, based on the webcomic series of the same name. Vivziepop confirmed in her YouTube channel that she is in the works of developing shorts, specifically one of them to be musical based, for her channel. Initial character design and writing began and recording for the first short was completed in early 2020 with character designs done by Jane Walker (whom was a character designer for Vivziepop's short Holidaze) and Vivziepop herself. Backgrounds will be done by Hazbin Hotel background artist and clean up artist Magpie Raven Blaekford.
The first short, "Bad Luck Jack", was initially set to premiere in summer 2020 but due to production issues, was released on September 30, 2020.
Characters
Voice cast
Bryson Baugus - Jackson Wells

Don Daryl Rivera - Jackson (singing)

Joe Zieja - Zill

Sam Haft - Zill (singing)

Reba Buhr - Kayla

Cristina Vee - Kayla (singing)

Eric Shonk - Spam

Parry Gripp - Spam (singing)

Kayli Mills - Vanexa
Ben Diskin - Rusty
Sam Shown - Autumn
Alexander Yap - Damian
Shorts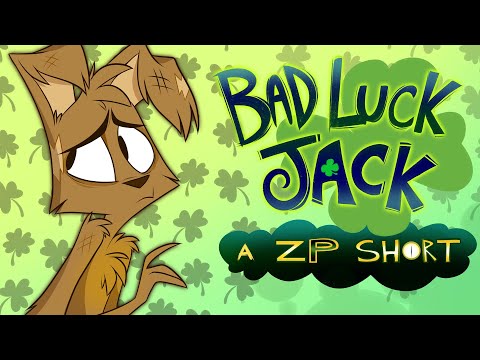 Trivia
Several artists and animators from SpindleHorse such as Amy Heard return for the project.
According to Vivziepop, much like Hazbin, the voice session is a non-union record.[3] However, it utilizes a completely new cast from Hazbin and Helluva Boss, with the exception of Don Daryl Rivera (voice of Travis in Hazbin) whom provides the singing voice for Jackson.
Gooseworx, whom scored for Hazbin, composes the score while Sam Haft and Parry Gripp composed the songs for the first short.
References